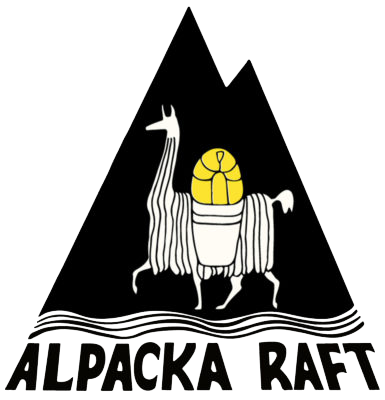 Alpackaraft - the original packraft brand
All packrafts sold here at Packrafting.com is of the brand Alpackaraft
Alpackarafts are handmade in the USA. The Alpackaraft brand is the original packraft brand and the company is often referred to as the inventor of commercial packrafts (NOTE: be aware of unsafe/low quality china copies) . Being more than 20 years in production, every boat is hand crafted and carefully inspected and tested prior to shipment.
Alapackaraft takes the safety of the users of the packrafts very seriously. Best illustrated with when you put your life in the hands of the craftsmanship and product quality when packrafting several kilometers from shore, often in ice cold water. You simply cannot compromise on quality when buying a packraft!
The boats are made from the highest quality fine grade nylon 66 with the most durable polyurethane coating. The material construction is optimized for use in packrafts in terms of weight and durability. Alpackarafts has the industry highest strength to weight ratios and the highest strength to volume rations.
The founder of Packrafting.com, bought the first Alpackaraft in 2005 and it is still in use and has never had a leak or been repaired,  several years and hundreds of trips of heavy use in both rocky rivers, salt water and lakes.
We can with confidence say that Alpackaraft is the Rolls-Royce of packrafts.